Recently, the General Office of the National Health Commission has announced the list of outstanding cases of healthy enterprise construction. Qingdao Container Factory of Shanghai Universal, a subsidiary of COSCO SHIPPING Development, was shortlisted due to its effective healthy enterprise construction measures. While actively implementing the philosophy of sustainable development, Qingdao Container Factory regards the occupational health and safety management of employees as the absolute priority of the Company's management, and introduces caring safety management, which not only puts an emphasis on protecting the physical health of employees, but also their mental health.
Protecting Employees' Physical Health

  Qingdao Container Factory has adopted comprehensive treatment measures, strengthened occupational disease prevention and control approaches, implemented personal protection measures, reinforced daily supervision and management, and regularly conducted detection of factors of occupational hazards, forming a long-term governance mechanism.
  At the same time, Qingdao Container Factory attaches importance to make targeted improvements based on the characteristics of its own production process, and has successively implemented projects such as the improvement of thermal zinc-spraying technology for cold containers and underframe black coating technology for cold containers, and the collection and purification of welding fumes for side-plate lines of standard containers. Through process improvement and technological transformation, it has promoted the intrinsic safety and protected the health of employees.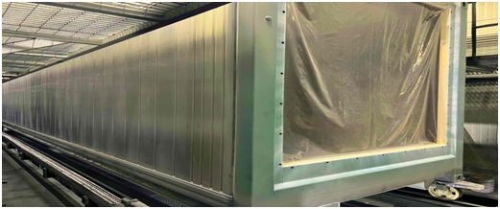 The use of water-based zinc-rich primer technology fundamentally solves the safety and environmental risks caused by thermal zinc-spraying
Caring for Employees' Mental Health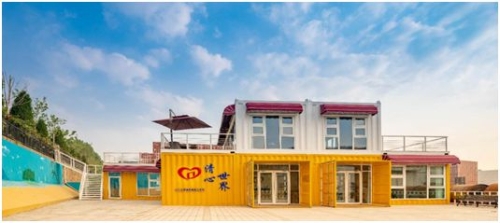 Based on the characteristics of employees in the manufacturing industry, Qingdao Container Factory has constructed "Qingxin World", a psychological assistance service workstation for employees, and explored to establish a work system that can provide mental health services and management for employees.
Mental Health Prevention

  A series of caring activities were organized, such as morning greetings, Qingxin Radio, psychological story sharing, charity donation, family open day, and caring for front-line employees, to gather the strength of love, spread the caring culture, and create a warm, harmonious, healthy and caring cultural atmosphere in the container factory.

Mental Health Management

  The factory provided psychological knowledge training and mental health assessment for all employees and their families. In addition, it conducted a variety of mental health activities, and established long-term cooperation with well-known colleges and professional psychological institutions to provide employees with professional psychological counseling and care services, allowing the employees to work and live more healthily, happily and actively.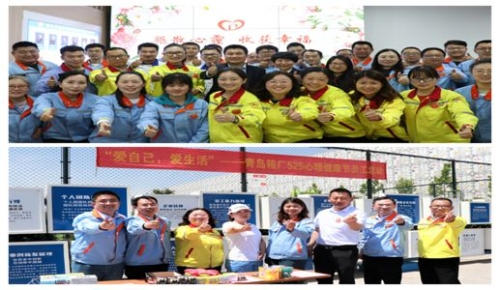 Social Welfare

  Focusing on community public welfare, the factory has established a volunteer team for social welfare to visit communities and schools, carry out public welfare service activities, practice corporate social responsibility, and promote its further development while giving back to society.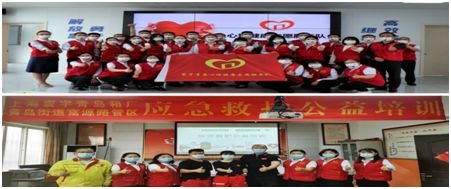 Cultural Communication

  The workstation has become a station for corporate culture communication, and the corporate culture philosophy has been widely spread and universally appreciated and recognized by all sectors of society.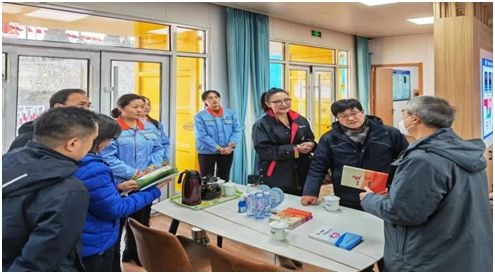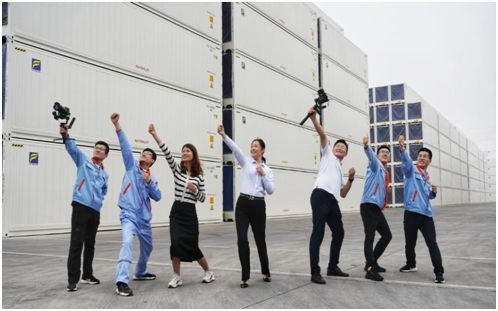 In recent years, Qingdao Container Factory has been caring for employees from "physical health" to "mental health". Employees are inspired by love and passion and are more positive and optimistic towards work and life. The construction of a healthy enterprise is vibrant, injecting a constant stream of vitality into the business operation and development.