At 9:56 a.m. on 16 April 2022, Shenzhou-13 return module successfully landed at the Dongfeng Landing Site. The APSTAR-6D Satellite invested by COSCO SHIPPING Development provided broadband satellite communication services for the successful return of Shenzhou-13.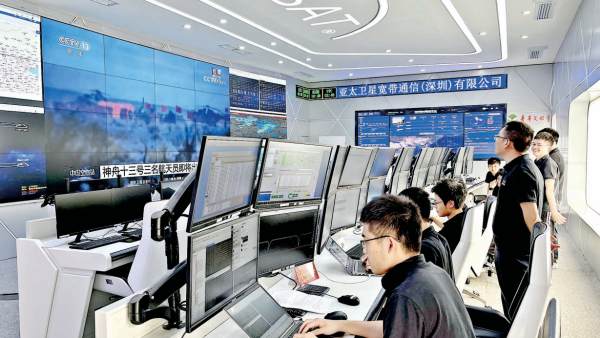 During the return mission of Shenzhou-13 manned spacecraft, a number of mainstream media such as China Central Radio and Television Station, Xinhua News Agency, etc., conducted all-round, around the clock and comprehensive three-dimensional real time reporting on the mission through the APSTAR-6D Satellite invested by COSCO SHIPPING Development. At the same time, emergency communications vehicles have set up 4G/5G base stations based on APSTAR-6D Satellite at the on-site headquarters and the spacecraft recovery site respectively, to ensure the smooth progress of on-site command and search and rescue work.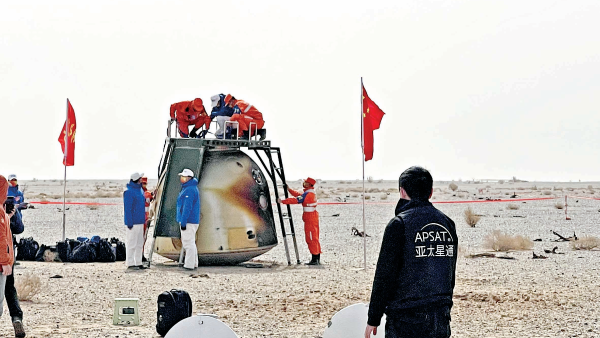 APSATCOM is an independent, controllable, safe and efficient global high-throughput broadband satellite communication service provider invested by COSCO SHIPPING Development. It can provide GB level broadband access services for ocean vessels and its products are widely used in the market. In the future, APSTAR-6D Satellites will be normalized to provide broadband satellite communications services for a series of major national missions such as the Shenzhou spacecrafts.