Amid worsening pandemic situation, the Hong Kong people are in urgent need of prevention and control supplies to fight against the Covid-19 lately. Guangzhou Container Factory of Shanghai Universal Logistics Equipment (part of COSCO SHIPPING Development) is located in the Guangdong-Hong Kong-Macao Greater Bay Area. At Guangzhou Container Factory, everyone is closely watching the latest pandemic developments in Hong Kong and very concerned with the safety and health of Hong Kong people. As one of the important links across the shipping supply chain, Guangzhou Container Factory stands ready to respond to pandemic prevention effort and take on its corporate social responsibility.
On March 11, 2022, a logistics company from Hong Kong managed to contact Guangzhou Container Factory after several setbacks. The logistics company said that they needed dozens of new 40ft containers urgently to transport prevention and control supplies to Hong Kong to support the fight against the Covid-19 pandemic. Having learned of this situation, Guangzhou Container Factory immediately called various departments to discuss how to produce and deliver these containers to the Hong Kong customer as soon as possible without affecting existing customers. Thanks to our customer-centric approach and close collaboration among different departments, Guangzhou Container Factory delivered containers ahead of schedule on March 16, 2022, supporting Hong Kong's fight against the ongoing pandemic.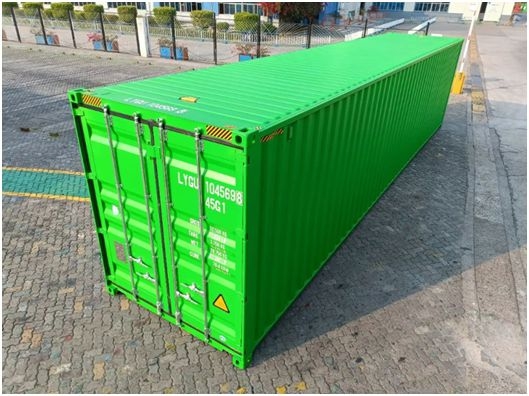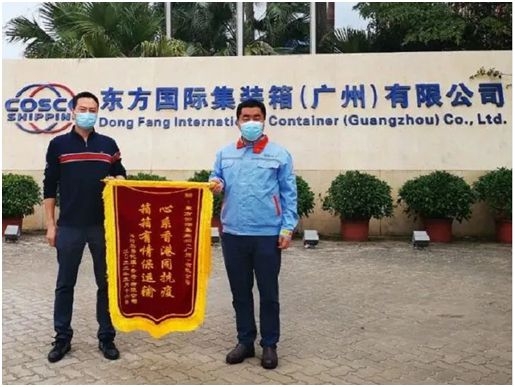 The Hong Kong customer appreciated our strong support and sent a silk banner to Guangzhou Container Factory. The banner says "Thank you for delivering containers to support Hong Kong's effort to fight against the pandemic".
As long as we pool our efforts together, there will be no difficulty that the Chinese people cannot overcome. We believe the spring will come soon and the pandemic will be defeated by our strong determination eventually.