On January 11, Florens International Limited, a container leasing platform affiliated to COSCO SHIPPING Development Co., Ltd., held a global working conference via video, with venues set up in its important outlets across the globe such as Hong Kong, Shanghai, South Korea, Singapore, Australia, the Netherlands, Austria, Italy, the UK and USA, for the purpose of actively implementing work requirements and scheming for and assigning various work tasks.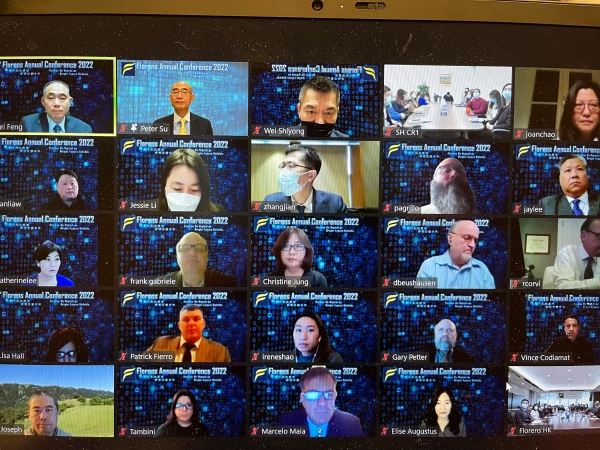 Su Yigang, Chairman and General Manager of Florens International Limited, made a work report entitled "Digits Deliver Value, Dreams Change the Future" at the meeting, in which he comprehensively summarized the achievements made in the past year, objectively analyzed the internal and external challenges and problems Florens was facing, and put forward the vision of constructing "Florens with Four Characteristics": first, adhere to the principle of profit orientation, and promote the high-quality development of Florens to reward shareholders and build a "Profitable Florens"; second, uphold scientific and technological empowerment, and accelerate the process of digital transformation to build a "Digital Florens"; third, stick to innovation as the driver, comprehensively improve operations, and take into account the current and long-term interests to build a "Sustainable Florens" with strategic resolve; fourth, sustain a moderate and balanced risk control policy and strict pandemic prevention and control, and focus on asset and personnel safety to build a "Safe Florens".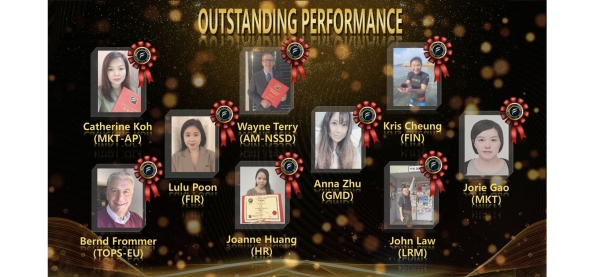 In 2022, Florens will seize all favorable opportunities, and collaborate with the world's second largest container manufacturing platform, also affiliated to COSCO SHIPPING Development, to further underpin the industry chain advantage of "leasing-manufacturing synergy" to support the main business of shipping logistics. In addition, Florens will build a customer-centric digital service ecosystem through strategic leadership, improve operating and management capabilities through efficiency enhancement, and increase returns on assets through value creation.
  The working conference commended outstanding units and individuals of Florens in 2021, and meanwhile, General Manager Su Yigang signed a letter of responsibility for the 2022 goal with each functional department. The conference required all departments to conscientiously implement various work plans and arrangements, and in the spirit of "overcoming arduous difficulties through hard work", strengthen confidence and courage to take responsibility, strenuously drive the high-quality development of Florens, and contribute to the realization of COSCO SHIPPING Development's strategic goal of "becoming an outstanding industrial financial operator"!