Recently, Chen Xiwen, the director of investor relations of S.F. Express Holding, and the CICC team visited COSCO SHIPPING Development for business discussion with Liu Chong, director and the general manager, and Du Haiying, the deputy general manager of the Company.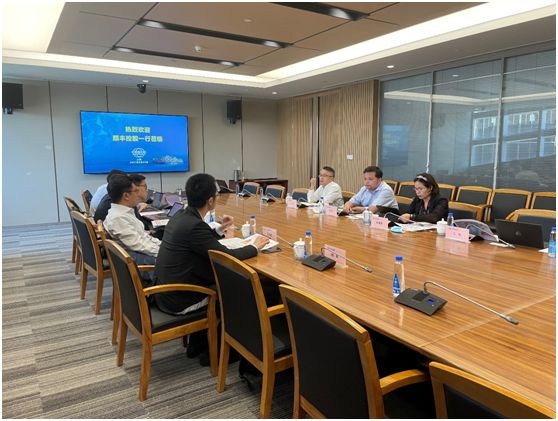 Chen Xiwen believed that the logistics industry is an important cornerstone of the economy of the nation's people in China. While the development of cross-border e-commerce and Chinese brands has been accelerating in the overseas market in the wake of the pandemic, China's express delivery industry is and will be developing rapidly and further concentrating on leading enterprises. S.F. Express Holding has efficient and reliable logistics infrastructure and excellent digital intelligent supply chain strength, which currently plans to build up its world's leading logistics capability through the merger with and acquisition of Kerry Logistics. Chen Xiwen said that COSCO SHIPPING Group is one of the largest integrated logistics supply chain service providers in the world. S.F. Express has always regarded COSCO SHIPPING Group as its important partner and hopes to make a cooperation breakthrough in key areas by working seamlessly with important subsidiaries of the Group, with a view to comprehensively promoting future multi-area cooperation between the two parties as well as realizing resource sharing and complementary advantages.
  Liu Chong, the general manager, introduced the basic situation of COSCO SHIPPING Development, noting that S.F. Express Holding and COSCO SHIPPING Group have always been in a good strategic cooperative relationship. As a shipping financial platform subordinate to COSCO SHIPPING Group, COSCO SHIPPING Development hopes to strengthen cooperation in the area of logistics technology which concerns both sides, explore common investment opportunities and realize coordinated development in the future.