On September 13th, Academician Yan Xinping of COSCO SHIPPING Group Academician Workstation and his entourage visited COSCO SHIPPPING Development. Ming Dong, the deputy general manager of the Company, together with the relevant departments and subordinate companies, held an exchange seminar with the academician team.
  At the seminar, Academician Yan and his entourage listened to the special reports on the Yangtze River electric container vessel project and the DFIC container factory technological innovation project of the Company, as well as the demands on technological innovation development and talent team construction planning of the Company. Academician Yan and his entourage fully affirmed the technological innovation of COSCO SHIPPING Development, and put forward some guiding suggestions to the Company including the application of new technology in the existing electric vessel project, the establishment of standards and specifications and the construction of charging and battery replacement network along Yangtze River. All participants in the meeting agreed that it is of great strategic significance to advance the application of electric vessel project in Yangtze River and other suitable waters against the background of implementing the national goal of "peak carbon dioxide emissions before 2030 and carbon neutrality before 2060" and green transformation of shipping.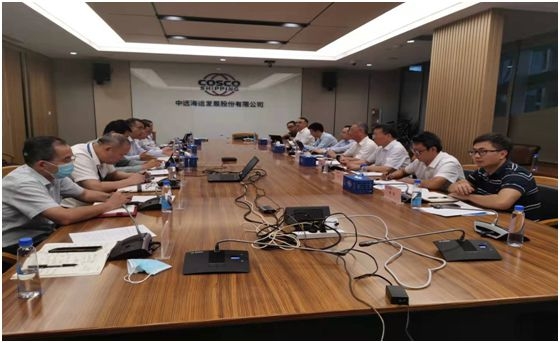 The relevant officers from the technology and information department of COSCO SHIPPING Group and Shanghai Ship and Shipping Research Institute, as well as the persons in charge of the relevant departments and the shipping leasing department of the Company, Shanghai Universal and other units attended the above activities.