On the afternoon of July 29, Du Haiying, deputy general manager of COSCO SHIPPING Development, led a delegation to visit COSCO SHIPPING Specialized Carriers for cooperation discussion. Chen Wei, chairman, general manager and Party Secretary of COSCO SHIPPING Specialized Carriers, introduced the development history and business of COSCO SHIPPING Specialized Carriers in details, and accompanied the delegation to visit the "Dream Building" exhibition hall and introduced the corporate culture of COSCO SHIPPING Specialized Carriers.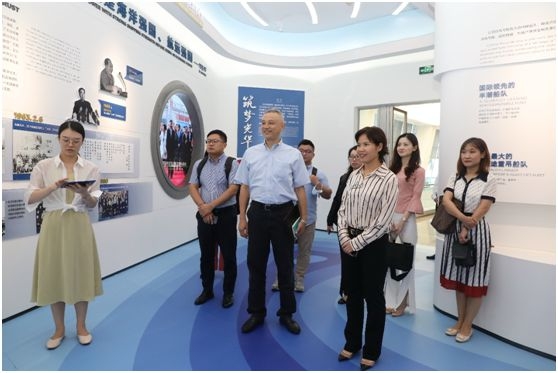 At a symposium, Zheng Bin, Chief Financial Officer of COSCO SHIPPING Specialized Carriers, reviewed the history of cooperation between the two parties and expressed gratitude to COSCO SHIPPING Development for its business support to COSCO SHIPPING Specialized Carriers. The two parties carried out exchanges and discussions on how the Panda Chain One-Stop Supply Chain Financial Service Platform can deeply serve the shipping industry chain. The business person in charge from COSCO SHIPPING Development introduced the products and services offered by the platform and the preliminary results achieved, and presented relevant industry-finance integration cases. A series of financial services have been tailored to the business needs of COSCO SHIPPING Specialized Carriers, including products and services covering accounts receivable management and financing.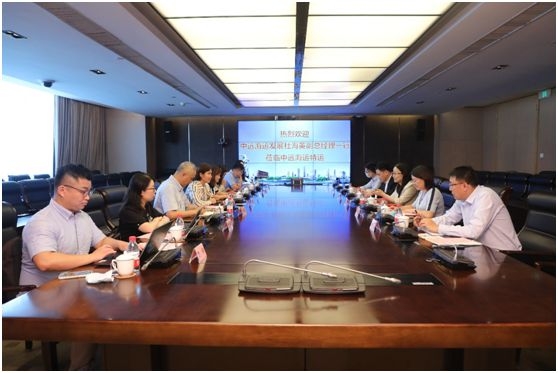 COSCO SHIPPING Development has developed a one-stop supply chain financial service platform revolving around the strategy of "integrating industry and finance to create synergy and win-win results", and promotes the development of shipping industry chain with innovative models to continuously create corporate value.
  Relevant persons in charge of the Supply Chain Finance Department of COSCO SHIPPING Development and Haihui Commercial Factoring also attended the exchange meeting.