In order to accelerate the process of marine containerized mobile power project, with in-depth discussion on the work in relation to the R&D, drawing review and inspection of project products, on December 8, Director Tan Shenggen, Product Drawing Review Center for Jiangsu Branch of China Classification Society, as well as Professor Zhao Bing and Director Li Wenrong, Institute for Sustainable Energy of Shanghai University, visited the Qidong Container Factory of DONG FANG International Container under COSCO SHIPPING Development, and conducted the special exchanges and discussions for containerized mobile power at the Qidong Container Factory.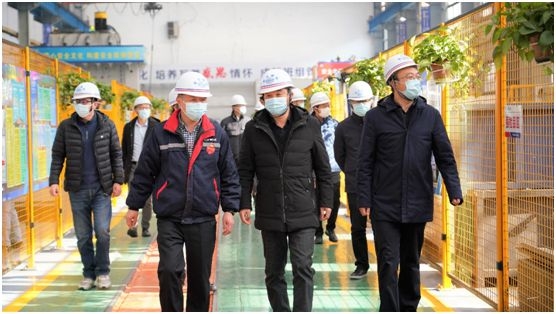 The experts firstly visited the front-line production stations, such as standard dry container production workshop and special container production workshop, studied the actual practices of an enterprise in safety production, quality management and team building etc. on site, and visited the enterprise culture display center, Qizhi Yuan (啟智苑), staff canteen and other facilities, well recognized the capacity scale, lean manufacturing, advanced automatic process equipment of container factories, etc., and highly praised grassroots party building, enterprise culture construction, caring for safety, excellent team building and other aspects.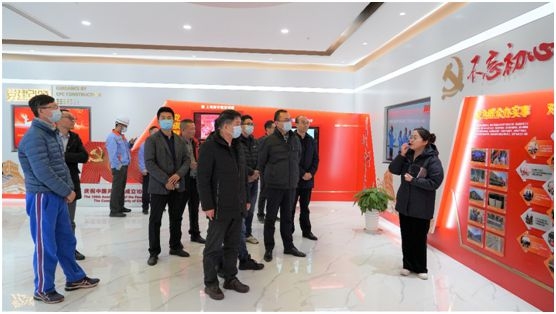 According to the current process in research and development of marine containerized mobile power, all parties conducted in-depth exchanges and discussions. The R&D Center of the Qidong Container Factory made a special report for marine containerized mobile power. China Classification Society discussed the work such as the subsequent R&D, drawing review and inspection of containerized mobile power with experts and technicians in detail to further clarify the implementation path and solutions; Professor Zhao Bing, Shanghai University, proposed important guidance advice on the design of the battery box safety program, optimal cost control and practical application scenarios.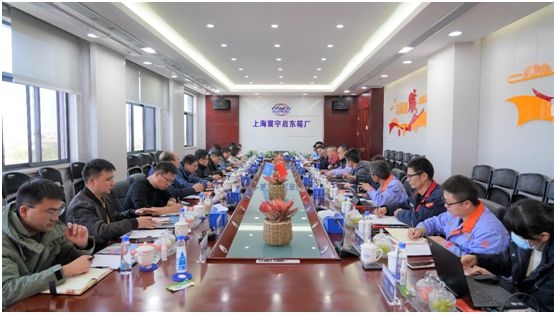 Director Tan Shenggen said that Jiangsu Branch of CCS will continue to support the marine-powered containerized power supply project of COSCO SHIPPING Development, actively implement the major strategy deployment of national "carbon peak, carbon neutral", and make positive contributions to the realization of green shipping.
  The relevant persons in charge of COSCO SHIPPING Development, DONG FANG International Container and the Qidong Container Factory attended such discussions.