At 20:11:04 on the evening of 9 July, APT Mobile-6D Satellite, share-participated by COSCO SHIPPING Development and named the "Shenzhen Star" by the Shenzhen Municipal Government, was successfully launched on the CZ-3B F69 launch vehicle at the Xichang Satellite Launch Center. After approximately 25 minutes of flight, APT Mobile-6D Satellite was sent into the geosynchronous transfer orbit (GTO) with normal separation of the satellite and the rocket and normal deployment of solar panels. In the next few days, the completion of several orbit changes and the second deployment of solar panels and deployment of antenna will be conducted as well. After completion of the on-orbit test as a whole, the satellite will be finally fixed at the service orbit of 134°E, commencing the journey of serving the national mobile communication business.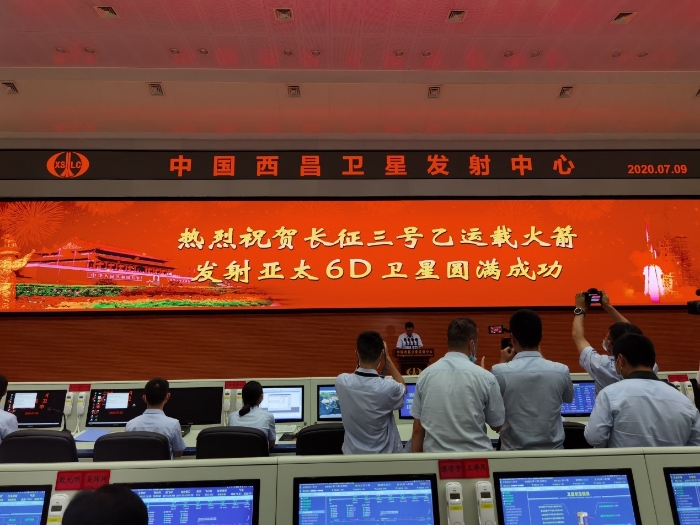 APT Mobile, a national high-tech enterprise jointly established by, among others, COSCO SHIPPING Development, CTTIC, Shenzhen Municipal People's Government and China Aerospace Science and Technology Corporation, is committed to the development of China's independent and controllable global high-throughput satellite communication system with global reach, great security and reliability as well as leading technology. Such project has a broad commercial prospect and promising future economic benefits.
  APT Mobile-6D Satellite is China's first high-throughput geostationary satellite using the Ku/Ka band, the first satellite with full configuration based on DFH-4E platform and the world's first high-throughput satellite customized for satellite mobile communication business. The satellite has a full signal coverage in its visible range, including China, Russia, Japan, South Korea, India, Australia, New Zealand, Hawaii, four major sea areas adjacent to China, East Indian Ocean, West Pacific Ocean and other extensive land and sea areas, which can provide gigabit bandwidth access services for maritime vessels, and effectively meet the needs of high-speed Internet access, digital transformation and high-quality development of aircraft, vessels and isolated areas in the Asia-Pacific region.
  The successful launch of the APT Mobile-6D Satellite marked a good start for the construction of global high-throughput satellite communication system in China.
  COSCO SHIPPING Development, as the only listed platform in financial holdings under China COSCO SHIPPING Group, always upholds the original intention to shipping, conducts diversified development and is committed to continuously creating new value for shareholders along with hard work.