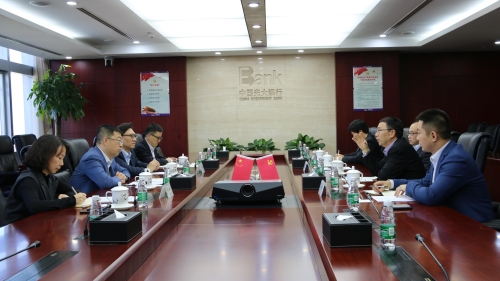 On March 5, Wang Daxiong, CEO of COSCO SHIPPING Development, led a delegation to visit China Everbright Bank and held talks with Ge Haijiao, the President of China Everbright Bank.
  The parties reviewed the good cooperation process, and reached a consensus on comprehensively strengthening strategic cooperation, continuing to deepen cooperation in various business areas, and jointly promoting the further development of "collaboration between industrial companies and financial Companies" and "collaboration between financial companies" .
  Li Jiayan, Secretary to the Board of Directors of China Everbright Bank, Lin Feng, Chief Accountant of COSCO SHIPPING Development, and the responsible comrades of the relevant departments of the parties attended the meeting.